US Postal Service
NEOSYS specializes in postal facilities operations, and has been the driving force for the adoption and implementation of facility-related CAD technology for the US Postal Service for the past 30 years. In that time we have provided programming, analysis, training, technical support, research and development, document management, and consulting services including:
developing national CAD and drafting standards along with drawing evaluation tools to help enforce compliance

developing multiple versions of PostalCAD, a customized AutoCAD Map-based application used to design, optimize, and maintain large-scale mail processing facilities as well as retail and delivery units nationwide

acting as system administrator for the USPS Buzzsaw document management system, supporting 650+ users nationwide and helping maintain a terabyte of facilities-related data

training thousands of USPS employees in AutoCAD classes at all levels, from basic use to advanced custom applications

authoring and broadcasting numerous one-hour customized Webinar training sessions for up to 150 Postal engineers per session

providing national technical support to thousands of Postal users through a toll-free hotline, via email and on-line sessions

optimizing hundreds of workroom floor layouts using advanced spatial analysis applications, such as:
​
​
​
​
​
​
​
​​
Affinity Analysis
NEOSYS developed a series of tools for depicting relationship hierarchies within functional operations, and then used this data for evaluating the layout based on spatial relationships between key spaces. Affinities between specific areas are scored from 1 to 4, with a 4 representing a critical affinity.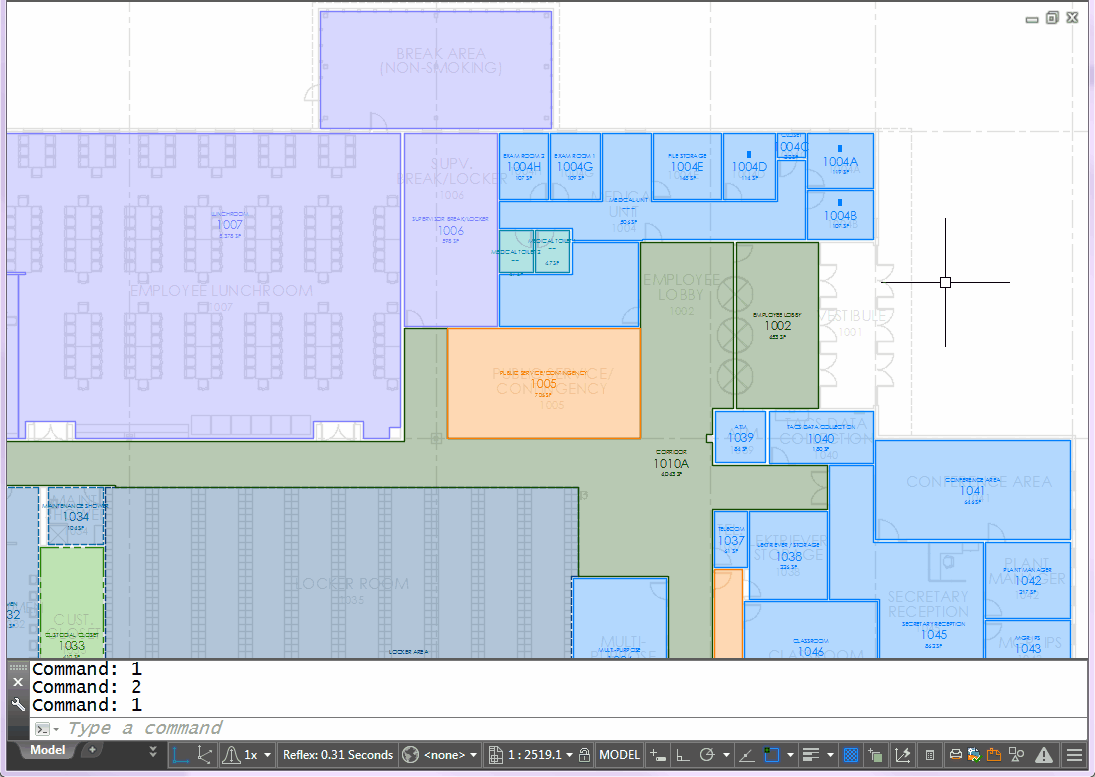 creating dozens of customized productivity tools for improving design and drafting speed

building, animating, and rendering dozens of large mail processing facility drawings and presentations

creating and maintaining a comprehensive furniture and equipment CAD symbol library, including complex dynamic blocks with attributes

developing space management standards and analysis tools for operational and support area​, such as:
​
​
Space Management Overlay
NEOSYS developed a suite of tools for space management and analysis. These tools link AutoCAD spaces to spreadsheet workbooks and databases.
Linking AutoCAD and Excel Spreadsheets
NEOSYS developed several applications linking AutoCAD objects uni- or bi-directionally to Microsoft Excel and Microsoft Access datasets.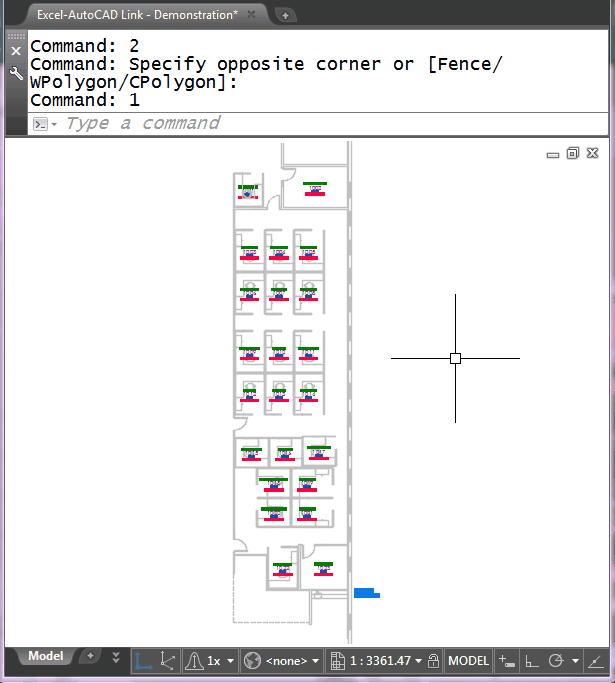 AUTODESK, Inc.
NEOSYS supported the development of a bid package in response to a US Navy Facilities (NAVFAC) Request for Proposal (RFP) solicitation featuring a comprehensive set of tools and services related to facility design and management.
​
US Census Bureau
NEOSYS acted as technical liaison between the US Census Bureau and the US Postal Service, specifically focused on the translation of US Census TIGER files into the PostalCAD Mapping program.
Reagan National Airport Expansion/MWAA
NEOSYS provided AutoCAD drafting and conversion services for the architectural team designing the expansion to Reagan National Airport in Washington, D.C. The project involved converting complex archived paper drawings into scaled AutoCAD files, as well as surveying and documenting some of the existing buildings.
Consortium for Ocean Leadership
NEOSYS developed high level CAD and Drafting standards for the organization and created digital drawings for a variety of ocean-based projects.
Embassy of Cabo Verde
NEOSYS provided AutoCAD architectural drafting services for diplomatic staff in the design of Cabo Verde's new International Trade Center.
​